Naiju Community Centre Spatial Archive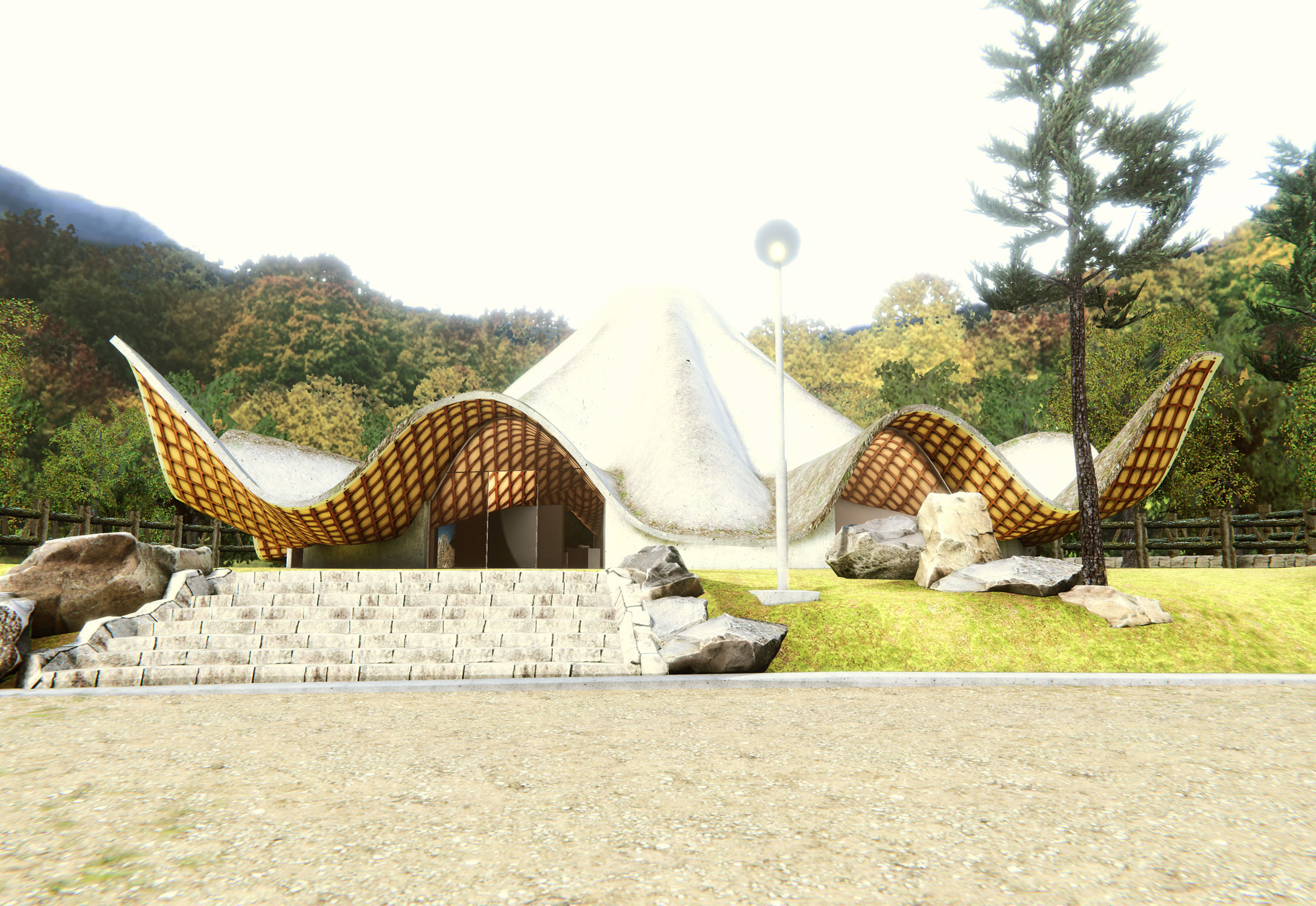 The Spatial Archive has been developed using WebGL technology which enables participants to navigate and explore the Shoei Yoh archive within a 3D environment accessed via a web browser. This approach overcomes common problems associated to the proliferation of proprietary, closed, and restrictive cloud 3D viewing formats. Using a .glTF file format that has no parametric features, or blocks, or arrays, or any other complex geometry forms makes viewing and exploring a 3D environment easier and quicker. Improving the processing efficiency of web-browser based 3D architectural models is important to enhancing opportunities for audiences to connect with and experience culturally significant sites remotely.
Here Naiju, which is—in real life—currently unoccupied and in a state of disrepair, is brought to life and virtually repurposed as an exhibition space. This contributes to advancing digital cultural heritage as a strategy that can protect vulnerable heritage sites from over visitation while simultaneously raising awareness of their significance to support preservation efforts.
- Naiju Community Centre
Use Google Chrome for Optimal Performance